More About Our Team
Created by potrace 1.10, written by Peter Selinger 2001-2011
Directors
Anne Kraemer / Executive Director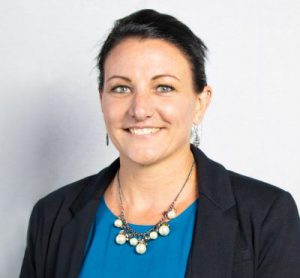 Anne
co-founded Maya Health Alliance | Wuqu' Kawoq in 2006 and has served as our Executive Director since 2009. Her passion is building high-impact, collaborative, and culturally and linguistically appropriate health and development programs in Guatemala. Anne trained as a cultural anthropologist at the University of Kansas, where she received her master's degree and completed doctoral coursework. She was the recipient of a Fulbright scholarship in 2007 to examine the relationship between rural Guatemalan communities and the NGOs that serve them. Anne lives in Guatemala with her family. She speaks Spanish and Kaqchikel.
Waleska López Canu / Medical Director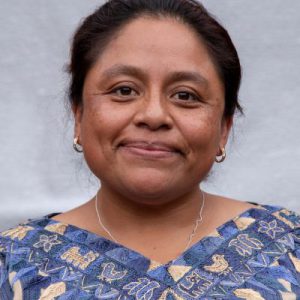 Waleska is originally from Patzún, Chimaltenango and is proudly Kaqchikel Maya. She received her medical doctorate from the Autonomous University of Mexico and completed her clinical training at the University of San Carlos in Guatemala. Waleska has worked extensively in Mexico and Guatemala for Ministry of Health programs to extend coverage to rural areas. Her previous leadership experience includes managing a large team of healthcare providers serving in dozens of rural communities in the Department of Chimaltenango. She originally worked with Wuqu 'Kawoq in 2010-11 and returned to our team in 2014.
Peter Rohloff / Chief Medical Officer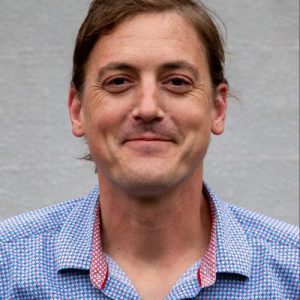 Peter was a co-founder of Wuqu 'Kawoq | Maya Health Alliance in 2006 and he splits his time between Boston, where he is on the faculty at Harvard Medical School, and Guatemala, where he serves as our Chief Medical Officer. Peter received his MD / PhD from the University of Illinois and completed residency training in internal medicine and pediatrics at Brigham and Women's Hospital and Boston Children's Hospital. Peter's interests lie at the intersection of indigenous language support and global health delivery in Guatemala, and he leads our large team of researchers and clinicians in conducting innovative mixed methods research. He speaks Spanish, Kaqchikel, and K'iche '.
Team Leaders
Kirsten Austad / Director of Women's Health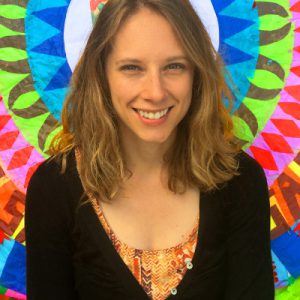 Kirsten provides clinical care, conducts staff training, and does health services research with Wuqu' 'Kawoq. She received her medical doctorate in 2013 from Harvard Medical School and is currently a Global Health Fellow at Boston Medical Center, working towards her master's degree in public health. Before she has focused her research on conflicts of interest in medical education. Kirsten's interests currently include access to comprehensive family planning and strategies for safer birth in resource-poor settings. She has also worked in West Africa, the Dominican Republic, Chile, and Chiapas, Mexico. She speaks Spanish and is learning Kaqchikel. She began working with Wuqu' Kawoq in 2013 and is currently the Director of Women's Health. Under her leadership, Wuqu' Kawoq has developed expertise in family planning counseling and provision, including long-acting reversible contraceptives (implants and IUDs) that are rarely used in Guatemala. Kirsten oversees cervical cancer screening, prenatal care, domestic violence, and other women's health programming, and has trained more than 20 frontline health nurses and community health workers. She was also one of the founders of the collaboration with Friendship Bridge to provide preventive women's health services to microfinance clients. In addition, she provides medical care for the complex care program and serves as a clinical mentor and researcher for Wuqu' Kawoq students and volunteers.
Karyn Choy / Manager, Nutrition Programs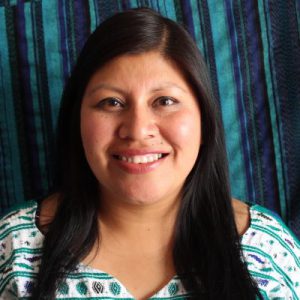 Karyn earned her business degree in the US and now works as a nutrition manager in our women's health and complex case programs. Her ambition and her hard work are motivated by her son, Santiago, who gives his mother the confidence she needs to change the world. In her spare time, Karyn likes watching movies and enjoying the outdoors with friends.
Merida Isabel Coj / Director of Complex Care Services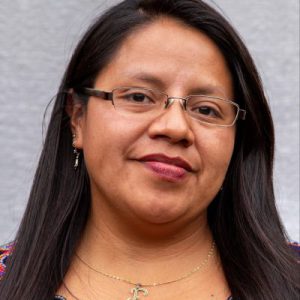 Merida studied business administration in college and now manages our complex case program. She helps patients navigate the healthcare bureaucracy to ease the burden of their lives and help them get the medical care they deserve. Outside of work, she is a caring mother and spends time with her son riding a bike, going to soccer games, or watching movies.
Ana Cordón / Principal Investigator in Civil Society and Social Change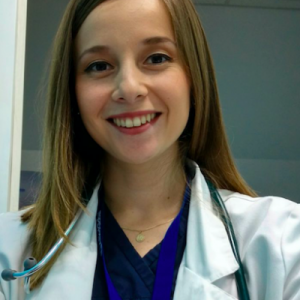 Ana Cordón leads our collaboration and research with government and other partners. Her interests include pediatric nutrition, civil society, social entrepreneurship.
Enma Coyote Ixen / Mobile Health Coordinator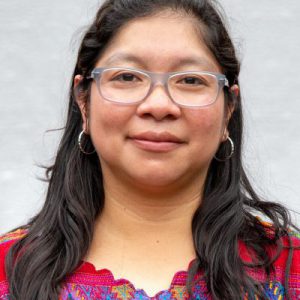 As a nurse who oversees the Mobile Health program, Enma works with local midwives and provides them with the tools they need to provide excellent medical care. She loves meeting and learning about the women she works with, who often have amazing stories and a lifetime of knowledge. She carries out her work with humility, perseverance, and love as she learned from her mother, one of her greatest inspirations. Enma speaks Spanish, Kaqchikel and K'iche '.
Carlos Dionicio, MD, MPH / Monitoring & Evaluation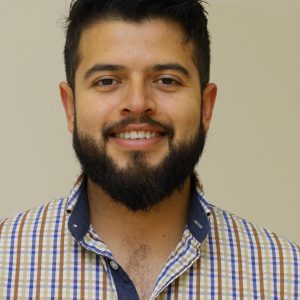 Carlos is a medical graduate of the University of San Carlos in Guatemala and recently completed his master's degree in public health at the Hebrew University of Jerusalem. Carlos has diverse experience in the health space, including conducting studies for governmental and non-governmental institutions, coordinating health projects for those affected by the 2018 eruption of the Fuego Volcano, and providing medical services to the Guatemalan Army for one year (peacekeeping mission in the Democratic Republic of the Congo). He currently works for the Clinton Health Initiative in the regional Malaria elimination program as an Escuintla Associate. At Wuqu' Kawoq, he works in program monitoring and evaluation, quality improvement, and research and also sees patients in our community clinics.
David Flood / Staff Physician
David is a physician who helps coordinate our clinical, research, and training initiatives, especially those related to chronic diseases and malnutrition. He received his medical degree from Harvard Medical School, his master's degree in international health policy from the London School of Economics, and his training in internal medicine and pediatrics from the University of Minnesota. In addition to his role at Wuqu 'Kawoq, he is a doctor and researcher at the University of Michigan. He speaks Spanish and Kaqchikel.
Andrea García / Medical Manager for Health for Life Program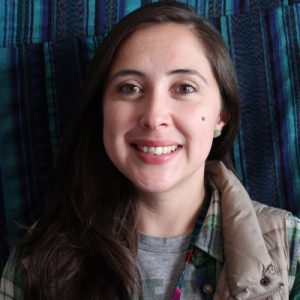 Andrea is a family physician with additional degrees in medical administration and nutrition. Her many professional accomplishments were inspired by her mother, who was also a doctor. She is the medical director of our Health for Life program in partnership with Friendship Bridge. Outside of work, Andrea loves the outdoors and dreams of taking a trip to South America, tasting as many foods as possible along the way!
Magdalena Guarchaj / Manager, Education and Diabetes Program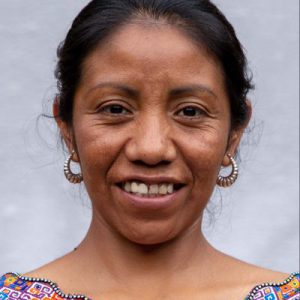 Magdalena is a nurse practitioner who manages our diabetes lifestyle and community outreach programs.
Jill Hodges / Director of Communications and Development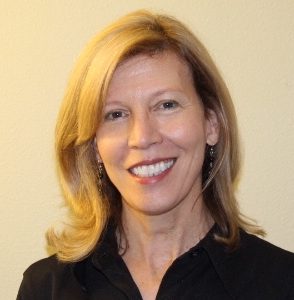 Jill joined in 2020 to lead our communications and development efforts. She has worked as a reporter, producer, analyst, and communications strategist in media, government, non-profit, and higher ed, including several stints in Guatemala. Before joining Maya Health | Wuqu' Kawoq, she was Communications Director at the Division of Computing, Data Science, and Society at the University of California, Berkeley. She has a master's in public health from the University of Washington School of Public Health and a master's in law from Yale Law School. She thrives on connecting people and ideas to advance health equity.
Yoli Juarez / Manager, Health for Life Program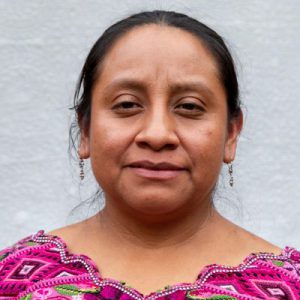 Yoli is a registered nurse and manager of our Star and Mobile Health projects. She is in the field almost every day, walking from house to house to visit the families with whom she works. Yoli's family is the center of her life. Her daughters inspire her to work hard every day to give them and her patients a bright future. She loves it when her family gets together for a movie or Christmas dinner.
Gabriela Montenegro / Research Fellow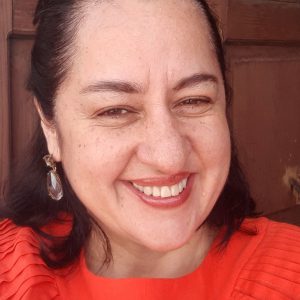 Doctor Gabriela is a Nutritionist and Research Fellow of the Academy of Nutrition and Dietetics. She leads the Early Complementary Feeding of Eggs in Rural Guatemala Project, Saqmolo. She received her nutrition degree from Universidad de San Carlos de Guatemala, her master's degree in Biomedical Sciences-International Public Health from the Vrije University of Amsterdam (Netherlands), and her PhD in Nutrition and Food Sciences from the University of Bonn (Germany).
Anneliese Moller Sundfeld / Microbiologist
Anneliese Moller Sundfeld supervises our new microbiology lab.
Sandy Mux / Women's Health Manager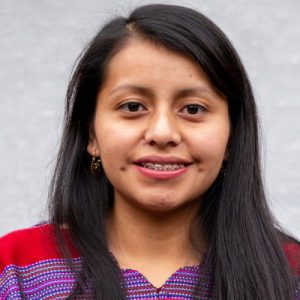 Sandy learned about Wuqu 'Kawoq from a nurse who came to her town every week to work with diabetics. After hearing about the organization and its philosophy, she decided to apply. Sandy now works as the manager of our diabetes and women's health programs. Every day, she feels that she can make a difference in society and change people's lives. Outside of work, Sandy enjoys spending time with her family, especially during her birthdays, and going to Laguna Brava in Huehuetenango.
Eva Ordoñez Tuiz / Manager, Kidney Disease and Childhood Neurodevelopment and Research Programs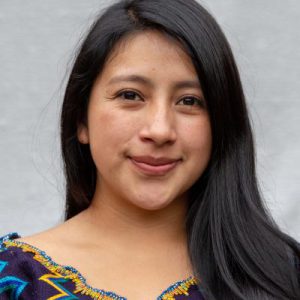 Eva is a professional nurse who manages our community efforts in chronic kidney disease and early childhood development.
Eddy Roquel / Operations Manager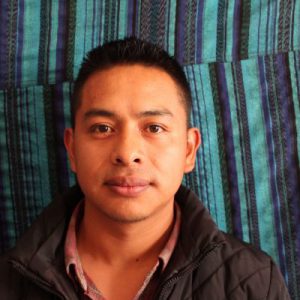 Eddy is an agronomist who worked on our landscaping project. He passes his knowledge on to rural Guatemalan families, helping them find healthy and affordable food options. Eddy loves the outdoors, especially the Boca Costa area and the lush, forested areas of the Altiplano. He is also a loving father and has a close relationship with his son. Now Eddy is helping us with logistics and operations.
Susana Tambriz / Diabetes Program Manager
Susana's favorite part of working as a nurse with Maya Health is having the opportunity to empower women to make their own decisions about their bodies. She also likes to see children grow up happy and healthy. Susana's daughter, whom she calls her "engine," inspires her to continue to work hard and help patients access excellent health care. One of her favorite days of the year is the Day of the Dead, where families fly kites and gather to remember their loved ones who have passed away.
Team Members
Lilian Ajú / Research Assistant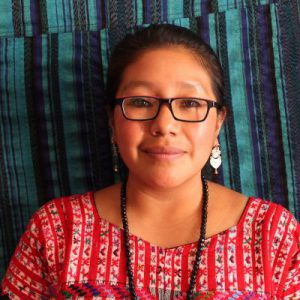 Lilian is a research assistant, helping to collect data about women's and children's nutrition for ongoing projects. She enjoys getting to know the participants she works with. Lilian has an adventurous personality and loves to go on excursions with her family. One of her greatest inspirations is her mother, a small business owner in Tecpán.
Jenny Bartolomin / Supervising Nurse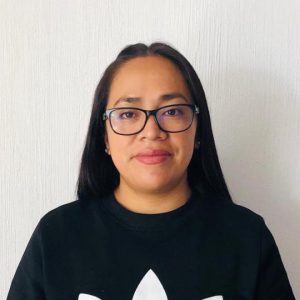 Jenny Elizabeth Bartolomin Mutzutz is a Supervising Nurse in the Salud Para la Vida Program. She has a Bachelor of Nursing and has been part of the Wuqu' Kawoq team since 2017. She works in Chimaltenango and Quiché. She is married and has an 8-year-old daughter.
Vilma Borón / Nutrition Technician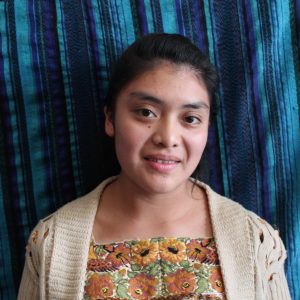 As one of our team's nutrition technicians, Vilma helps children in rural Guatemala grow up to be happy and healthy. She enjoys home visits where she gets a chance to connect with families and see the results of her work firsthand. She loves to run and visit the nearby town of Antigua, where she has many fond memories of times with her grandparents.
Damaris Cabrera / Research Technician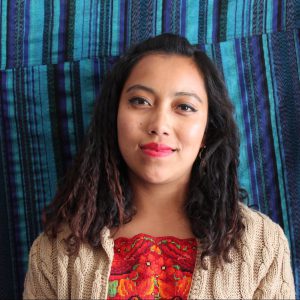 Damaris is a research technician for our mobile health research project, which connects rural Maya women to hospital-level prenatal care when they need it. She spends her days visiting new and expectant mothers in their homes, doing interviews, and entering data. Damaris speaks Spanish and Kaqchikel.
Jorge Chan / Driver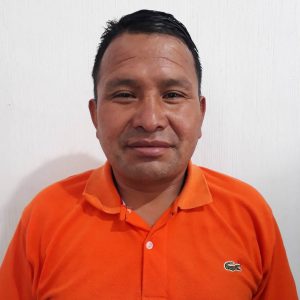 Jorge joined Wuqu' Kawoq as a Driver in 2021. He is very excited to be part of the team. He completed 6th grade in elementary school. He is married and has three children.
Angelica Chan Cortez / Accounting Assistant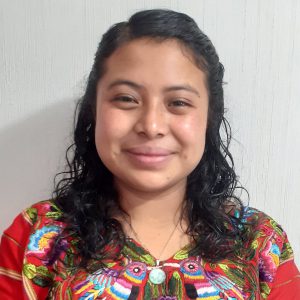 Angelica was born in the Cruz Village of Santiago, Tecpán. She graduated as an accountant in 2015. She joined Wuqu 'Kawoq in 2019 as an Accounting Assistant and Asset Manager.
Mirsa Azucena Chan Cortez / Nutrition Technician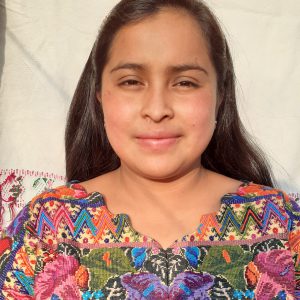 Mirsa Azucena Chan Cortez is originally from the Cruz de Santiago village in Tecpán, Chimaltenango. She graduated with a Bachelor of Science and Letters with a computer focus. She is a Kaqchikel speaker. She joined Wuqu' Kawoq as a Nutrition Technician in 2020. She works with chronically malnourished children in the communities of Paraxquin and Paxorotot. For her, it is a great pleasure to work with each family to see their children grow and their health improve each month.
Brenda Vicenta Chavajay Méndez / Nursing Technician
Brenda is from San Pedro La Laguna, Sololá, where they speak the Tzutujil language. She is currently studying at university. In her third year as a Nursing Technician, she is working at Wuqu' Kawoq in the Health for Life program, doing health promotion, working at mobile clinics, providing family planning follow-up visits, and communicating to patients about the importance of chronic disease prevention.
Blanca Chiroy / Nutrition Technician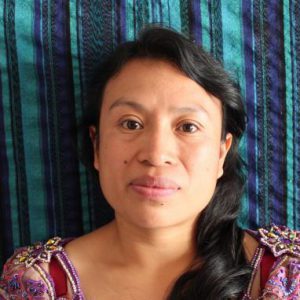 Blanca is a nurse and nutrition technician who works with our nutrition programs and complex cases. She is passionate about women's health and very much enjoys visiting the families she works with in their homes. Blanca is also very close to her family and takes frequent trips with them to the countryside or the coast. She is also a competitive athlete who dreams of being a soccer champion.
Isabel Chiroy / Nurse with Friendship Bridge Partnership Program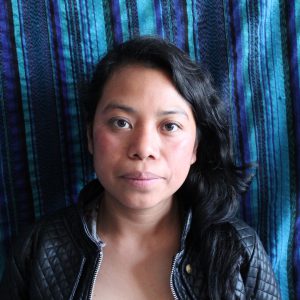 Isabel is a nurse with our women's health program in partnership with Friendship Bridge. She is a compassionate professional who enjoys connecting with her patients and seeing the look in their eyes after receiving excellent service. Isabel loves to sing and dance. She also has ambitious travel goals, hoping one day to make it to the US or Israel.
Aroldo Chocojay / Warehouse Manager
Aroldo is our Warehouse Manager. He speaks Kaqchiquel as his mother tongue and Spanish as a second language. He graduated from GALILEO University as a middle school teacher in mathematics and physics and worked in public schools teaching elementary school children before joining the team. Aroldo is very excited to be part of an organization that focuses on helping people who have been marginalized because he likes to be part of development in Guatemala.
Cecia Chonay / Care Navigator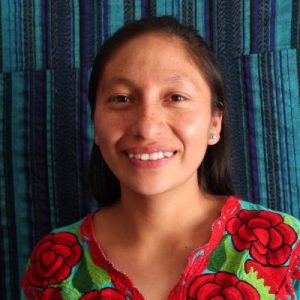 Cecia is a health navigator with our Stars program, helping rural Guatemalans work through the complexities of the local healthcare system. She is always driven to perform her best, whether at work or in her studies, which continue in her spare time. Cecia is also very close with her family and loves to catch up with them on the weekend.
Marleny Chonay / General Secretary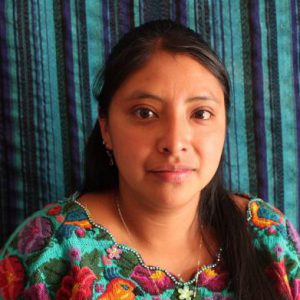 Dina is our general secretary and helps in many ways with all of our programs. She enjoys everything about her job, especially her daily interactions with the other members of our team. Dina is also a committed mother and her son inspires her to work hard every day. When she has time, Dina likes to visit the beach in Monterrico with her family.
Mardoqueo Colorado Matzer / Driver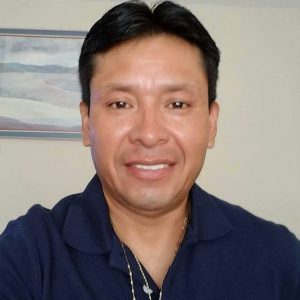 Mardoqueo Colorado was born in Tecpán. He studied waiter courses at INTECAP and worked as a waiter at Katok y Paulinos Restaurant. He joined Wuqu' Kawoq in 2019 as a driver and is very happy to be part of the team.
Alicia Cuc / Nurse with Friendship Bridge Partnership Program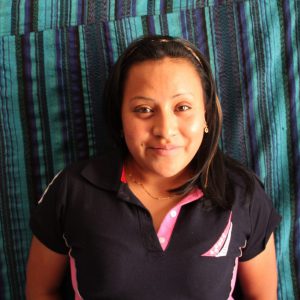 Alicia is a nurse with our health program in partnership with Friendship Bridge. Every day, she visits patients in their homes, making personal connections and bringing excellent care. Alicia is very compassionate and always driven to help as many people as possible. One of her favorite places in Guatemala is the mountainous lakeshore of Lake Atitlán.
Claudia Cumes Bal / Navigator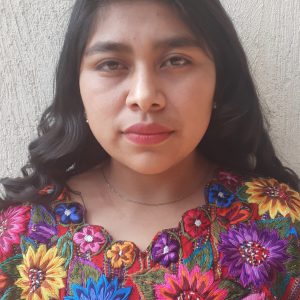 Claudia is originally from one of the communities of Tecpán, Paxorotot. She learned about Wuqu' Kawoq in 2017, when she experienced complications in her first pregnancy. A Navigator from our Mobile Health Program helped her overcome her fears and access the hospital services she needed. Inspired by that experience, she joined Wuqu' Kawoq in 2018 as a Navigator for Obstetric Care to help other mothers feel safer and more confident seeking and receiving care in hospitals, where they may face difficulties such as language, machismo, and unfamiliarity with the system. She is proud and happy to be a Navigator of obstetric sare. She is married with two children.
Alejandrina Garcia / Nurse with Friendship Bridge Partnership Program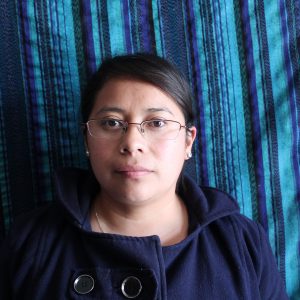 Alejandrina's greatest inspiration is her mother, whom she admires for her strong sense of perseverance. She tries to follow this example as a nurse working with women and families through our partners at Friendship Bridge. Alejandrina is also a music enthusiast and loves the piano in particular.
Rebeca Gonzalez Ramirez / Supervising Nurse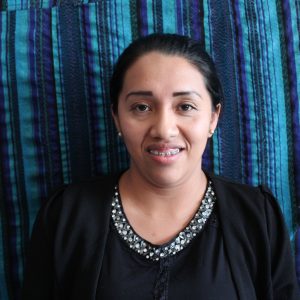 As the supervising nurse for our Women's Health Program in Sololá and Chimaltenango, Rebeca is passionate about providing excellent care to her patients as well as promoting their reproductive rights. She also feels strongly about the importance of cultural respect as a medical professional. Rebecca's passion and work ethic are inspired in part by her father, who she admires for his lifelong commitment to his family.
Emily López / Executive Assistant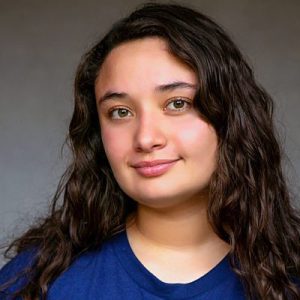 Emily López is our executive assistant. She has Spanish as her first language and also speaks English. In 2016, she began studying for her Bachelor of Business Administration at the Rafael Landívar University. She worked in private companies before joining our team. Emily is excited to work with an organization that focuses on social development and equality for all Guatemalans through high-quality health services.
Marta Julia Quiná / Researcher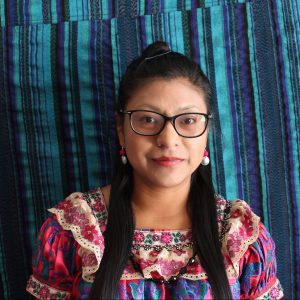 As a research assistant, Marta collects, enters, and analyzes data for several of our ongoing research projects. She loves to visit the cobblestone streets and idyllic cafes of Antigua Guatemala, as well as the coast where she can feel the ocean breeze. She also enjoys life in Tecpán and her weekly ritual of going shopping with her brother.
Roselia Quina / General Accountant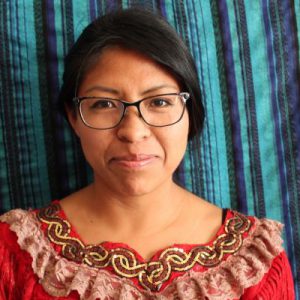 Roselia is a member of our accounting team, and she plays the crucial role of managing our finances and ensuring that our programs run smoothly. She is adventurous and loves planning trips to explore different parts of Guatemala with her friends. To this day, she has climbed seven of the 32 volcanoes in Guatemala and wants to climb more. One of Roselia's heroes is Doña Nicolasa Cuxun, a sixty-year-old Mayan woman who participates in distance races wearing traditional clothing.
Yolanda Raquec / Nurse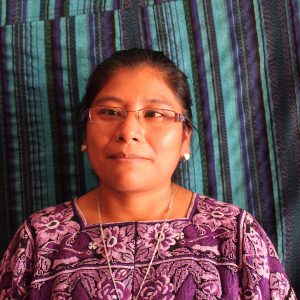 Yoli is a nurse with the our Women's Health and Nutrition programs. She travels every day to small rural communities, bringing expert care and guidance to her patients. Her six-year-old son and family motivate Yoli to follow her passion and set new goals for herself every day. When she does have time to relax, Yoli enjoys listening to music and watching action movies.
Irma Robles / Nutrition Technician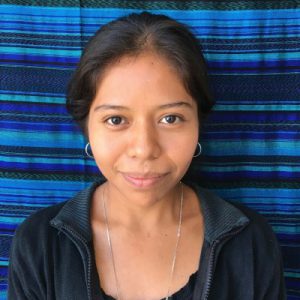 Irma works with our nurse, Glenda, in the Bocacosta. Her work includes a mix of visiting patients in their homes and at our clinical space. Her favorite part of her job is being able to spend time with kids and talk with moms about nutrition. Originally from the Bocacosta, she studied to become an elementary school teacher at the Insitiuto Profesional de Educación. In her free time, she loves to listen to Christian music. She speaks Spanish and K'iche.
Neftali Sacuj / Programmer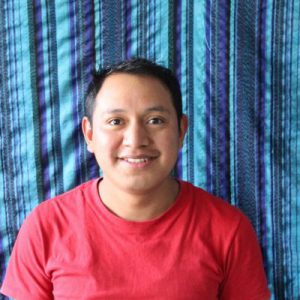 Neftalí is the administrator of all Maya Health computer systems, from our website to our research database. He is constantly looking for new ideas to improve our site and enjoys helping our medical staff perform data analysis. Naphtali's life revolves around his two young sons and they are his motivation to work hard. In his spare time, he loves to take them to the zoo.
Olga Marina Saloj Chiyal / Nutrition Technician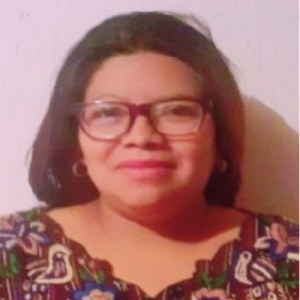 Olga Marina Saloj Chiyal grew up in the central Chaquijyá village of Sololá. She is currently working as a Nutrition Technician in our Saqmolo project in Tecpán, Chimaltenango.
Rosa Olivia Sirín / Nutrition Technician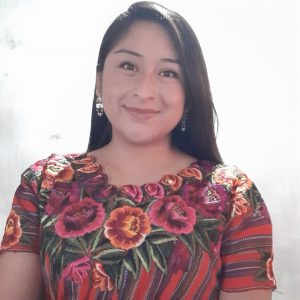 Rosa is originally from the Chuacruz San José Poaquil Caserío. She graduated with training as a teacher and social worker. In 2021, she joined the Wuqu 'Kawoq team as a Nutrition Technician in the Saqmolo' project.
Rosibely Sut / Mobile Health Assistant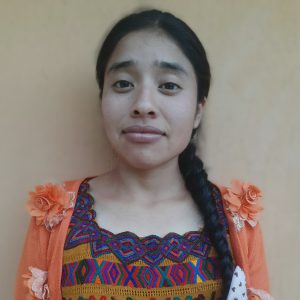 Victoriana Rosibely Sut Serech was born in the village of Chuatzunuj. She graduated school as an accountant. She began at Wuqu' Kawoq as a Navigator and has since served as a Mobile Health Promoter and now is a Mobile Health Assistant working with 40 midwives. She speaks Kaqchiquel.
Carol Teleguario / Nurse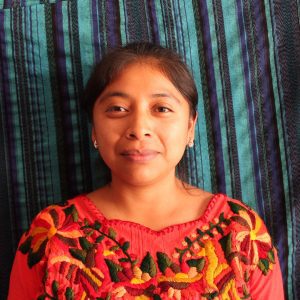 Carol is a free spirit who enjoys spending time in the Guatemalan countryside and visiting natural wonders such as Semuc Champey. She is also passionate about social justice issues and holds a degree in Indigenous Rights along with her nursing license. This combination of interests has made Carol a perfect fit for Maya Health Alliance, where she works as an educator in our diabetes program helping local Maya patients manage their illness.
Reyna Tumax / Nurse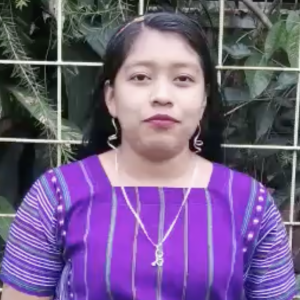 Reyna is a Nurse with our Women's Health Program. She is from Santo Tomás La Unión, Suchitepéquez and she speaks Ki'che'. One of the things that inspired her to become a nurse is her father, who is a dedicated Community Health Worker.
Learn more about Reyna in this video
!
Jeany Tzoc / Nurse with Friendship Bridge Partnership Program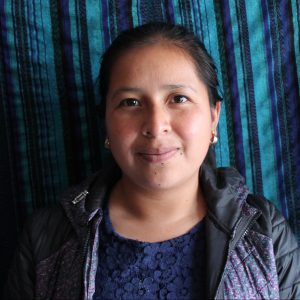 Jeany is a nurse working in our program with Friendship Bridge in the department of Quiché. She loves the area where she works for its rich traditions and kind people. When Jeany isn't out in the field, she likes to be at home with her baby boy, who inspires her to continue working to provide basic necessities for other families.
Lesvia Vasquez / Nurse with Friendship Bridge Partnership Program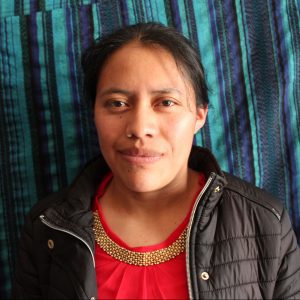 Family is at the center of Lesvia's life. She loves when they come together through food, cooking, and enjoying traditional dishes from Tecpán. She also has a close relationship with her brother, whose positive attitude is something she admires and brings with her to her work in the field. Lesvia is a nurse with our program in association with Friendship Bridge. In her day-t-day work, she enjoys going out into the fresh air of rural Guatemala, and helping women overcome obstacles to care.
Irma Yolanda Velasquez Matias / Navigator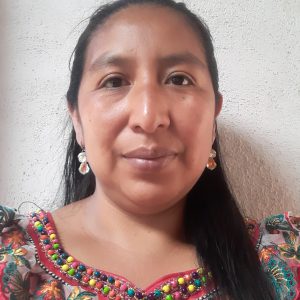 Irma Yolanda Velasquez Matias is a Navigator. She likes to be part of the Wuqu' Kawoq team because it is an opportunity to help rural communities in her country. She likes to listen to Christian music, and her favorite food is pepián and stew. She is married and enjoys spending her free time with her two sons and two daughters.
Estela Xoquic / Nutrition Technician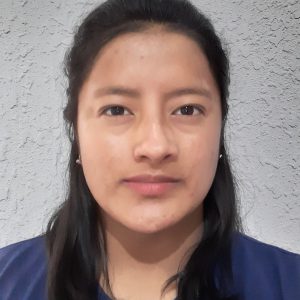 Blanca Estela Xoquic Tun was born in Sololá. She trained as a primary education teacher and graduated from the Private Normal School, Sololá. She also completed a Diploma in Nutrition. She was excited to put her knowledge into practice when she joined Wuqu´ Kawoq in 2018 as a Nutrition Technician. She currently works in Chuti-Estancia, Canoas Bajas, and Godínez, villages in the municipality of San Andrés Semetabaj, Sololá. Blanca's daily work includes visiting the families of all children enrolled in the Nutrition Program to learn about their diets, monitor their weight and height, and provide individualized counseling and nutrition supplementation. All of this is to improve the growth, quality of life and development of each child, thus minimizing the chronic malnutrition that affects the municipality of San Andrés Semetabaj, as well as all of Guatemala.
Silvia Xoquic / Nurse with Friendship Bridge Partnership Program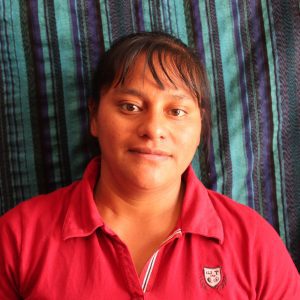 Silvia is a nurse with our women's health program in partnership with Friendship Bridge. She is a loving mother and is inspired every day by her baby to help other women live healthy lives. In particular, she strives to overcome the language barriers that prevent many Guatemalans from receiving quality care. In addition to work, Silvia is also passionate about soccer and plays regularly in her free time.
Eva Yax / Nurse with Friendship Bridge Partnership Program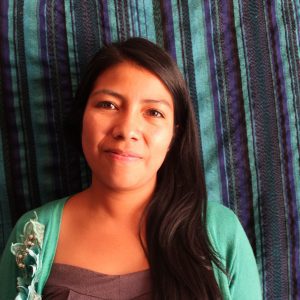 As a nurse, Eva loves to get out of the office and do hands-on work in the field. She goes through her day with a strong sense of purpose and compassion, bringing care with dignity to her patients. Family is also an important facet of Eva's life. She is happy to spend time at home helping out but also loves to go on group trips to Champerico Beach.