More About Our Board & Advisors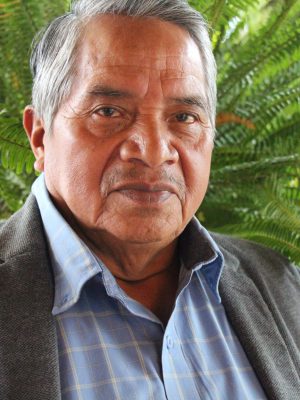 Juan Coj, Guatemala Board Secretary
Juan Coj worked as a driver for 47 years to support his six children. Eventually, rising crime led him to focus instead on agricultural work. He joined Wuqu' Kawoq's board to support efforts to address malnutrition and to help people who do not have financial resources solve their health problems. He enjoys collaborating and sharing ideas to further the organization's mission. He lives in Tecpán and speaks Kaqchikel and Spanish.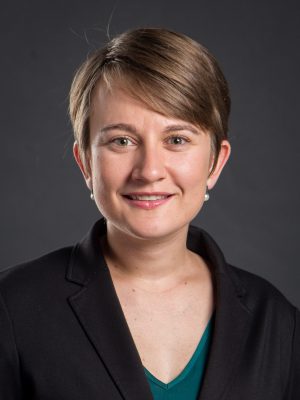 Marcela Colom, US Board Member
Marcela Colom is a Guatemalan family physician. She obtained her Medical Doctor degree from Universidad Francisco Marroquin in Guatemala City in 2016 and completed residency training in family and community medicine at the University of New Mexico. She has worked with Wuqu Kawoq in women's health programs and is currently working as a primary care physician in Albuquerque, New Mexico.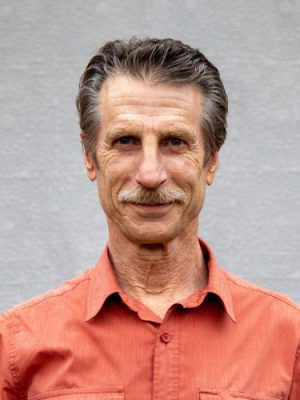 Chris Davies, US Board Member
Christopher Davies is currently a property manager of residential and commercial properties in the San Francisco area. His prior professional experience included more than 25 years in information technology, with extensive experience as a systems and application programmer. Christopher's non-profit experience includes more than 15 years as an active volunteer for the San Francisco SPCA. He lives in San Francisco and joined the Maya Health Alliance Board in 2019.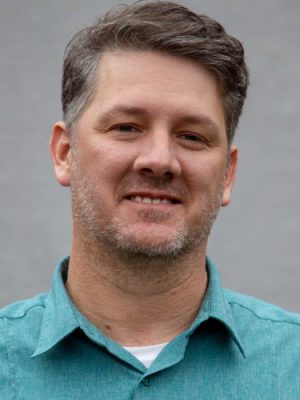 Brent Henderson, US Board President
Brent Henderson is an associate professor at the University of Florida in the Department of Linguistics. His primary interests include the morphology and syntax of Bantu and Afro-Semitic languages, syntactic theory, biolinguistics, and second language acquisition. He also coordinates a large language documentation project on Chimiini, an endangered language spoken in Somalia.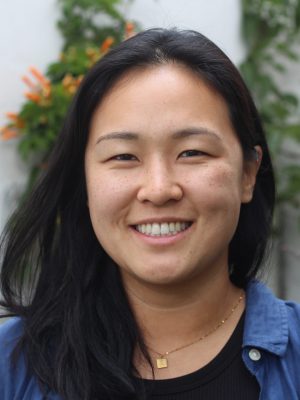 Sarah Kho, US Board Member
Sarah Kho has focused her career in the intersection of healthcare and innovation. She currently works on the clinical health team at Apple and is based in San Francisco. Her background is in management consulting at Boston Consulting Group, focused on healthcare, strategy, and operations. Sarah has also worked at the UN World Food Programme on the innovation and change management team, where she was headquartered in Rome. She graduated from the University of Pennsylvania, The Wharton School, with a B.S. in Economics. Sarah joined the Board in 2023.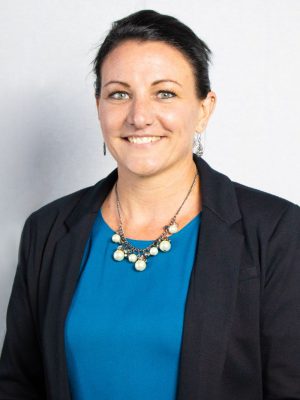 Anne Kraemer, Guatemala Board President,
US Board Non-voting Member
Anne Kraemer is a co-founder of Wuqu' Kawoq | Maya Health Alliance and has been Executive Director since 2009. Her passion is building high-impact, collaborative, and culturally and linguistically appropriate health programs. Anne earned her master's degree and completed doctoral coursework in anthropology at the University of Kansas. In 2007, she received a Fulbright scholarship to examine the relationship between rural Guatemalan communities and the NGOs that serve them. She lives in Guatemala with her family. She speaks Spanish and Kaqchikel.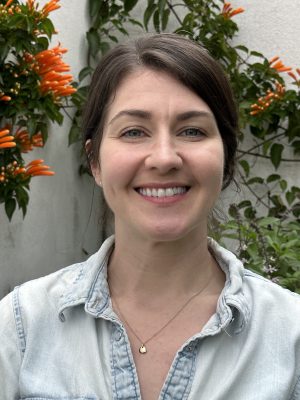 Claire Melvin, US Board Member
Claire Melvin is an associate attorney in the Energy & Infrastructure practice at Paul Hastings LLP in New York City, where her practice focuses on finance and development of infrastructure assets primarily in the power, renewables and sustainable development sectors in the U.S. and Latin America. She earned her Juris Doctor in 2015 from Washington University in St. Louis and received her Bachelor of Arts in Anthropology, with a concentration in Social Work, from the University of Illinois at Urbana-Champaign. Claire first started working with Maya Health Alliance | Wuqu' Kawoq as a volunteer in 2009. After earning her B.A. in 2010, she spent a year working with Wuqu' Kawoq | Maya Health Alliance in Guatemala as a field intern, developing and managing the women's health program, and assisting with demographic research and clinic management.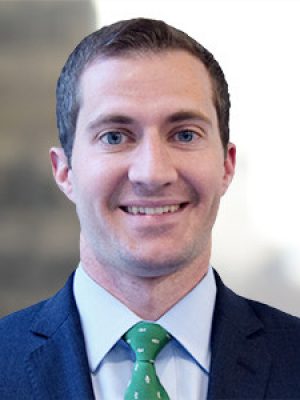 Tom Melvin, US Board Treasurer
Tom Melvin is a financial analyst with a boutique investment bank providing merger and acquisition, financial advisory, and capital raising services to clients in the life sciences and chemical industries. He brings to Wuqu' Kawoq knowledge and experience in the fields of finance and accounting. Tom is a CPA and has previous experience working as a consultant in the audit and enterprise risk services group with Deloitte & Touche.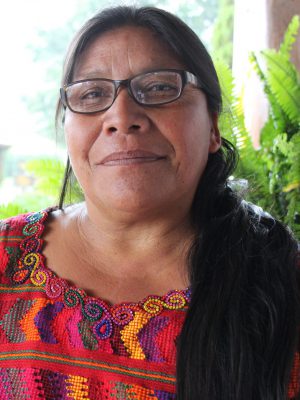 Felipa Mus, Guatemala Board Member
Felipa Mus has dedicated time to her community in development, education, and health issues. She has served as a volunteer health committee member for over a decade and is a leader of the women's committee in her municipality. Felipa is dedicated to improving the living conditions for her community and Guatemala. Felipa is proud to be on the board of Wuqu 'Kawoq and to support the programs and provide insights on the needs of indigenous women and children. She is Maya K'iche and lives in Santa Lucia Utatlan.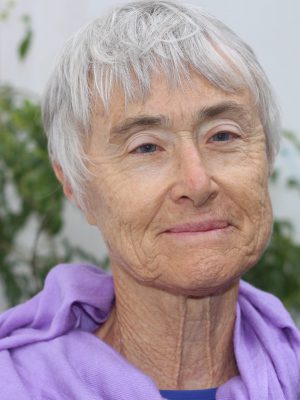 Carolyn Purcell, US Board Member
Carolyn Purcell is a retired family nurse practitioner with a lifelong interest in supporting immigrant communities and promoting healthcare access for all. She studied at the University of San Francisco and University of California, Davis and earned her master's in nursing at the University of California, San Francisco. She lives in Mountain View, California and is grateful for being part of a big extended family and for precious grandchildren. She speaks Spanish.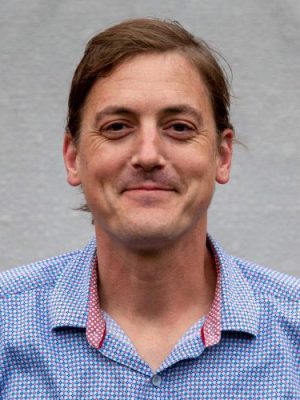 Peter Rohloff, Guatemala Board Vice President
US Board Non-voting member
Peter Rohloff is a co-founder of Maya Health Alliance. He splits his time between Guatemala and Boston, where he is on the faculty at Harvard Medical School. Peter received his MD/PhD from the University of Illinois and completed residency training in internal medicine and pediatrics at Brigham and Women's Hospital and Boston Children's Hospital. Peter's interests lie at the intersection of indigenous language support and global health delivery, and he leads our team of researchers and clinicians in mixed methods research. He speaks Spanish, Kaqchikel, and K'iche '.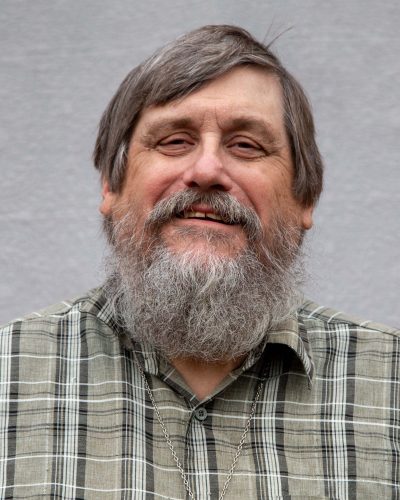 Russell Rohloff, US Board Financial Controller
Russell Rohloff is a professional engineer practicing in New England who specializes in water and sanitation design. He also brings to Wuqu' Kawoq many years of experience managing the finances of small nonprofits. He serves as main technical advisor on all of Wuqu' Kawoq's water and other infrastructure projects.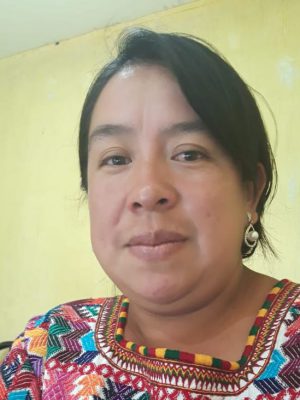 Heidi Roquel, Guatemala Board Treasurer
Heidi Roquel has been actively involved in women's groups and community development projects in her community in Tecpán. She has always been interested in the work of Wuqu' Kawoq | Maya Health Alliance, especially their focus on women and children. She joined the Board to expand her knowledge of the work and to provide help to marginalized communities. She is Kaqchikel Maya.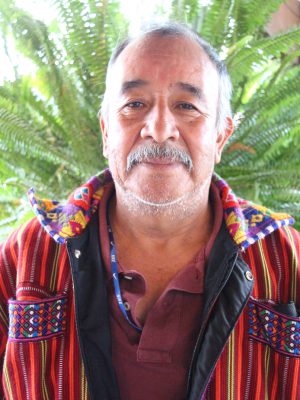 Antonio Simaj, Guatemala Board Member
Antonio Simaj served for many years as a firefighter. He is a music teacher, a poetry writer, and he has successfully executed four drinking water projects in his region. He currently belongs to a committee for the improvement of his community so that the inhabitants have access to basic services. Antonio is very interested in participating in the board of directors of Wuqu' Kawoq to obtain new experiences and learn more about health issues in rural and vulnerable areas of Guatemala. He hopes he can provide ideas and advice to help the organization excel. He is originally from Nahualá and is K'iche' Maya.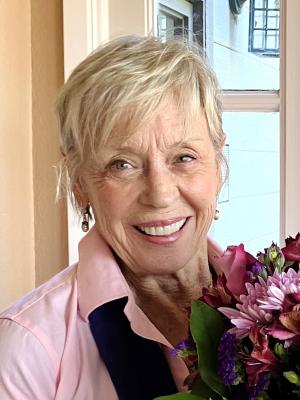 Sandy Sudweeks, US Board Member
Sandy is a retired Professor of intercultural communication effectiveness based in Costa Mesa, California. She has worked with and studied international organizations and NGOs in Guatemala and Mexico. She is happy to be part of an organization that is providing quality, evidence-based care in Maya communities in rural Guatemala through hiring and training indigenous staff who are committed to this mission.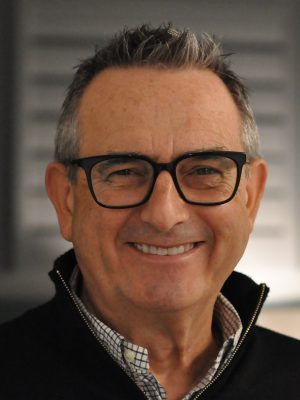 Herb VanHook, US Board Member
Herb semi-retired from a long career in information technology in 2022, but still does a bit of consulting, and now lives in Rehoboth Beach, Delaware. He has traveled extensively through work and personal trips and is fascinated by people and cultures around the world. Herb and his wife Tracy enjoy keeping up with the activities of their grown children and stay busy with volunteer work close to home. Herb is excited to be a small part of the mission of Wuqu' Kawoq and believes the successful model the organization has built and delivered on is making a significant impact on the Mayan communities in Guatemala.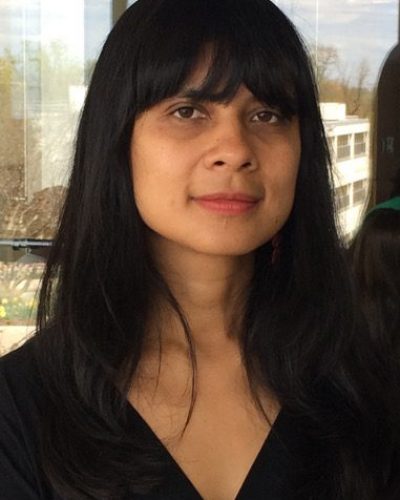 Kara Andrade is a former member of the US Board. She is a PhD candidate at American University's School of Communication. She is a researcher, journalist and entrepreneur who focuses on Latin America, media, technology and society. She is also the Innovation Specialist for Counterpart International's Innovation for Change Initiative which supports and starts-up regional innovation hubs in 6 regions: Latin America and the Caribbean, Middle East and North Africa, Africa, South Asia, Central Asia, and East Asia and Pacific. During her work as an Ashoka fellow and co-founder of HablaCentro Informatics NFP and LLC, she created a network of citizen journalism and information sharing hubs in Latin America that shared reliable and timely updates from the ground during crisis. Both her work through her social venture and at Counterpart focuses on the adoption and implementation of innovations to solve common democracy problems. Kara is from Guatemala.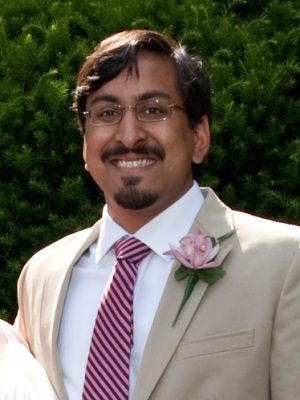 Shom is a pediatrician and anthropologist at UCLA. He holds an MD and MPH from Northwestern University and a MA in Medical Anthropology from Harvard. He advises Wuqu' Kawoq on our child malnutrition and health promoter programs and serves as an "on-call" physician. He speaks Kaqchikel and Spanish.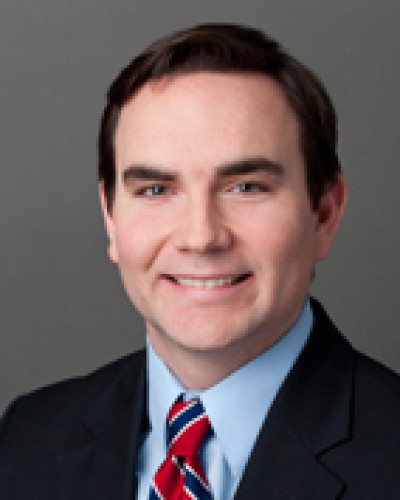 Mark Doerr, Board Advisor
Mark is a former member of the US Board. He is a partner in the Litigation practice group at Greenspoon Marder in New York. He earned his Juris Doctor in 2010 from Columbia Law School, where he was a Harlan Fiske Stone Scholar and articles editor of the Human Rights Law Review. He received his Bachelor of Arts in Philosophy, with distinction, from the University of Illinois at Urbana-Champaign, where he was an Edmund J. James Scholar.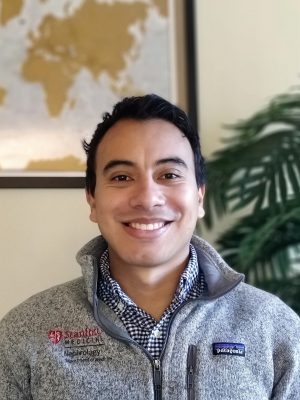 Dr. Pablo García is a transplant nephrology fellow at Stanford University School of Medicine and a research associate with Wuqu' Kawoq.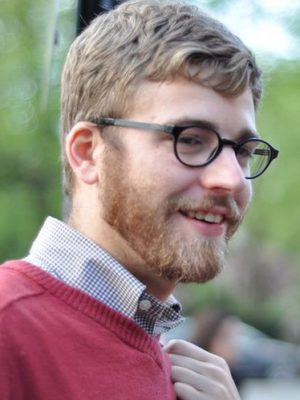 Robert is an Assistant Professor of Linguistics at the University of Arizona. He is a co-founder of Wuqu' Kawoq and Emeritus Board Member. His research on Mayan languages includes work in Kaqchikel, K'ichee', Tz'utujil, and Uspanteko . He completed his PhD in linguistics at from the University of California-Santa Cruz 2012. Robert advises Wuqu' Kawoq on many aspects of our linguistics programming and strategic long-term planning. He speaks Kaqchikel and Spanish.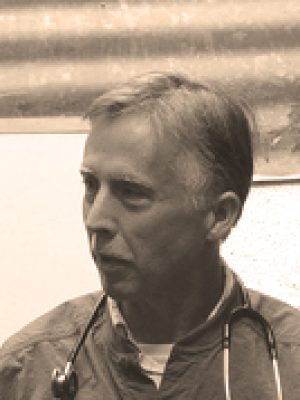 Mike practices pediatrics and adolescent medicine at Carle Hospital/University of Illinois College of Medicine at Urbana-Champaign. He advises Wuqu' Kawoq on medical ethics, medical program delivery, and quality improvement. Dr. Hill is also a member of our Institutional Review Board.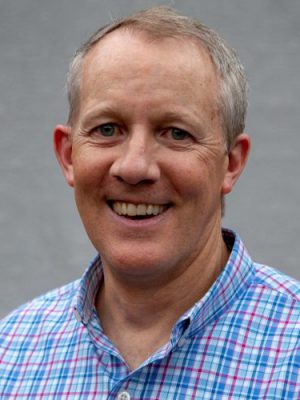 Patrick Jennings, US Board Member Emeritus
Patrick Jennings has an undergraduate degree in Biology and an MBA—both from Stanford University. He has 20+ years of experience as a healthcare management consultant with significant experience in hospital finance operations and strategic planning. Patrick was a Partner at Stockamp & Associates for 8 years, a management consulting firm focused on the healthcare industry. He leads us in our strategic planning and fundraising initiatives. Patrick lives in San Francisco with his wife and two children.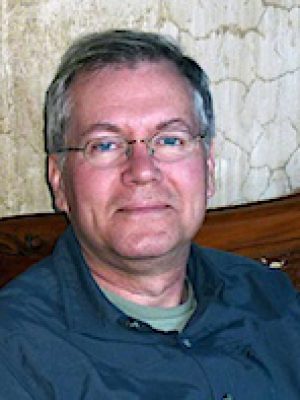 Ty practices pediatrics and pediatric nephrology at Carle Hospital/University of Illinois College of Medicine at Urbana-Champaign. He advises Wuqu' Kawoq on our complex pediatric care program and heads our Institutional Review Board.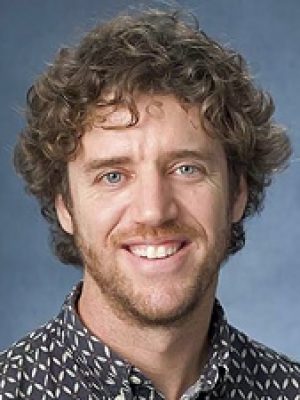 Brent is an Associate Professor in Anthropology at the University of Kansas. He researches issues of indigeneity and development in the broadest sense in Central America, particularly among the Ch'orti's of eastern Guatemala and western Honduras. He has written two books and many articles on this theme. Brent advises Wuqu' Kawoq on ethical, cultural, and anthropological issues. He speaks Ch'orti' and Spanish.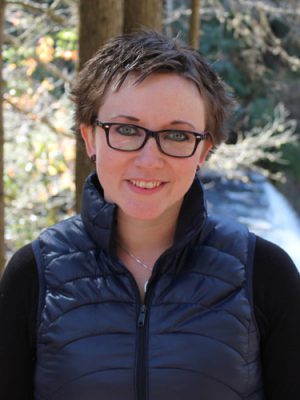 Tiffany develops print and online materials for Wuqu' Kawoq's field school, Kab'lajuj Ey, as well as assisting us in our other Kaqchikel Maya language and culture initiatives. She has a PhD. in Latin American Literary and Cultural Studies from the University of Kansas and a Masters in Spanish from UNC-Chapel Hill. Currently, she is an Assistant Professor of Spanish at Clemson University. Her research interests in Guatemala include indigenous Maya identities, cultural revitalization, and oral narrative, poetry, and songs. She speaks Kaqchikel, Spanish, and Portuguese.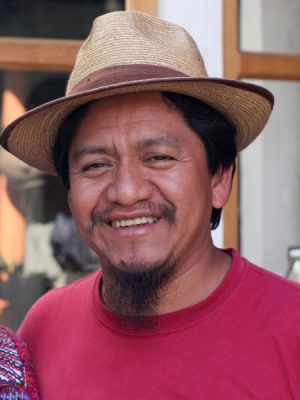 Pedro Mateo Pedro is an Assistant Professor, Teaching Stream, in the Department of Linguistics in the University of Toronto at the Faculty of Arts and Science and the Executive Director of the Guatemala Field Station at the University of Maryland.
A native speaker of Q'anjob'al, a Mayan language of Guatemala, Mateo Pedro's research focuses on the documentation and description of Mayan languages, specifically language acquisition, Mayan languages in contact and dialectal variation. His documentation projects on Mayan languages have been a collaborative effort with mentors and colleagues from different universities, such as the University of Kansas, University of Maryland, McGill University, and Universidad del Valle de Guatemala.
Mateo Pedro received his PhD in linguistics at the University of Kansas in 2010 and completed a postdoctoral fellowship at Harvard University. Mateo Pedro has taught at universities in Guatemala, Mexico and the United States and was recently a visiting scholar at the Facultad de Lenguas y Letras of the Universidad Autónoma de Querétaro, México. He has also taught courses on Mayan linguistics in different Mayan communities in Guatemala.
Mateo Pedro's most recent work is on the "Acquisition of Causatives in Q'anjob'al Maya" (accepted for publication and due in 2021) in First Language and the "Acquisition of the verbal complex in Chuj" to appear in an edited volume on Chuj grammar published by the Universidad Autónoma de México (UNAM).
Additionally, Mateo Pedro has worked on the production of educational materials in Mayan languages in coordination with different institutions in Guatemala, such as the Ministry of Education and the Academy of Maya Languages of Guatemala (ALMG in Spanish). In 2019, Mateo Pedro received an award as a distinguished professor at the Universidad del Valle de Guatemala, Campus Altiplano.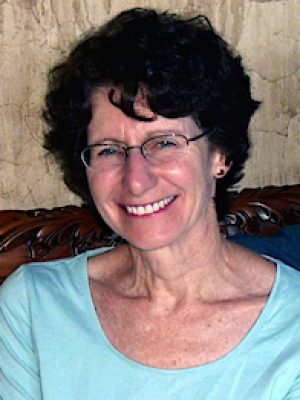 Jane practices pediatrics and pediatric nephrology at Carle Hospital/University of Illinois College of Medicine at Urbana-Champaign. She advises Wuqu' Kawoq on our pediatric clinic programs.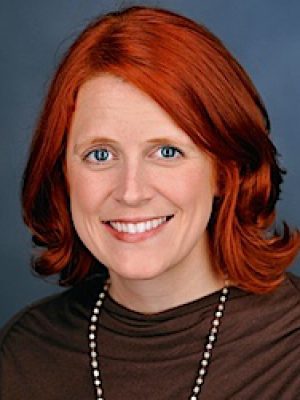 Emily is a co-founder and Board Member Emeritus of Wuqu' Kawoq. She served as Board President for six years. She teaches Kaqchikel Maya at the University of Kansas. Her linguistics research focuses on a grammatical class of roots in Kaqchikel called positionals. Emily advises Wuqu' Kawoq on language use and programmatic delivery.